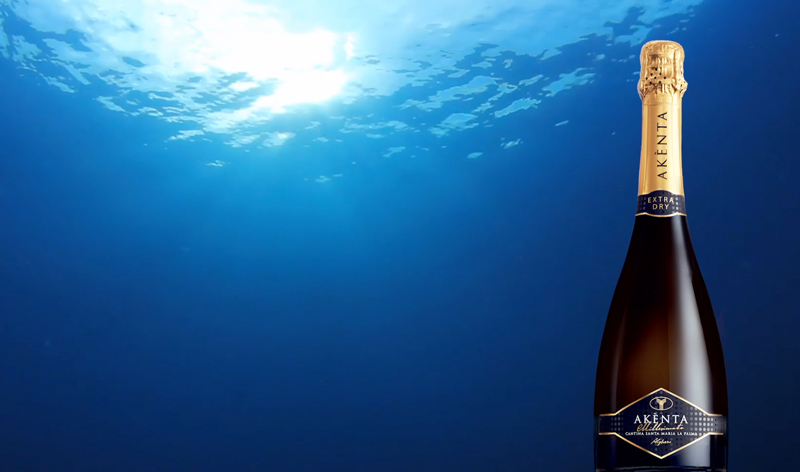 Good news for the Santa Maria La Palma Winery and the Sardinian and Sardinian products: the Vermentino sparkling wine Akènta was awarded the bronze medal in the prestigious international competition Global Sparkling Masters 2017, held in London.
The Global Sparkling Masters is a competition organized by The Drink Business magazine, one of the most authoritative world magazines in the wine & beverage industry. The event is dedicated exclusively to sparkling wines, one of the most popular wine categories at the moment.
The competition was attended by the best wineries from all over the world, whose wines have been tasted and evaluated by a careful jury composed of Masters of Wine, Master Sommelier, buyers, journalists and authoritative professionals in the sector.
The Akènta has obtained the score of 85, figuring among the best sparkling wines in its category, competing and surpassing prestigious similar products made by Italian, French and international wineries.
Akènta extradry sparkling wine is a true expression of the territory of Alghero. Produced from selected Vermentino grapes, grown in the vineyards housed in the grounds of the Porto Conte Natural Park, it represents the Park itself, with which it has a great connection: the Akènta was in fact the first wine to receive the title of "Product of the Parks Network", to symbolize its natural value. This wine is also the protagonist of the first underwater wine cellar in Sardinia, in which the "Akènta Sub" variant is refined.
The success of the Akènta is the result of the territorial synergy that the Santa Maria La Palma winery continues to carry on with local public and private institutions, to create a virtuous system that enhances the territory and allows to reach important goals together.
The president, the staff, the management and all the employees of the Santa Maria La Palma winery are extremely satisfied with the result achieved in the Global Sparkling Wine, the result of the daily work of the team and the over 300 members who cultivate more than 700 hectares of vineyards in the north west of Sardinia.