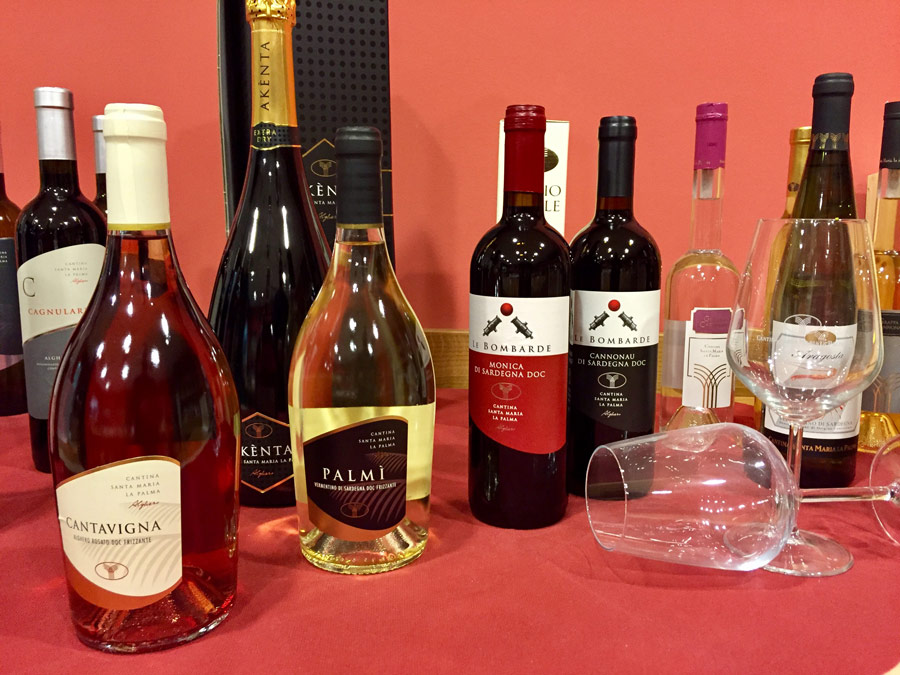 Good news for the Santa Maria La Palma winery: the company has recently received 4 prestigious awards, one in Italy and three in the United States.
ITALY: In Italy the red wine Monica di Sardegna Cru Doc Superiore obtained the Corona in the guide Vinibuoni d'Italia 2018, the only Italian guide dedicated to wines from autochthonous vines.
This is the maximum recognition that the guide attributes to the wines examined: out of over 6 thousand wines participating, only a few hundred are awarded with the Corona. The Monica Doc Superiore will be reported with a special icon in the guide, distributed throughout Italy.
UNITED STATES: In the United States, Aragosta Rosè and cannonau Le Bombarde have been awarded with a silver medal and a gold medal at the New York International Wine Competition, a highly popular competition in the wine industry. The participating wines were judged through a blind test by a commission composed of sommeliers, importers, experts and entrepreneurs in the beverage and restaurant sector.
In addition, a further prestigious award from the United States: the Lobster scored 87/100 on Wine Spectator, a true bible in the wine industry. A very respectable score for the Vermentino of the Sardinian winery, received directly from one of the most important magazines in the world of enology.
The president, the staff, the management and all the employees of the Santa Maria La Palma winery are extremely satisfied with the results achieved, the result of the daily work of the team and the more than 300 members who cultivate more than 700 hectares of vineyards in the north west of Sardinia.