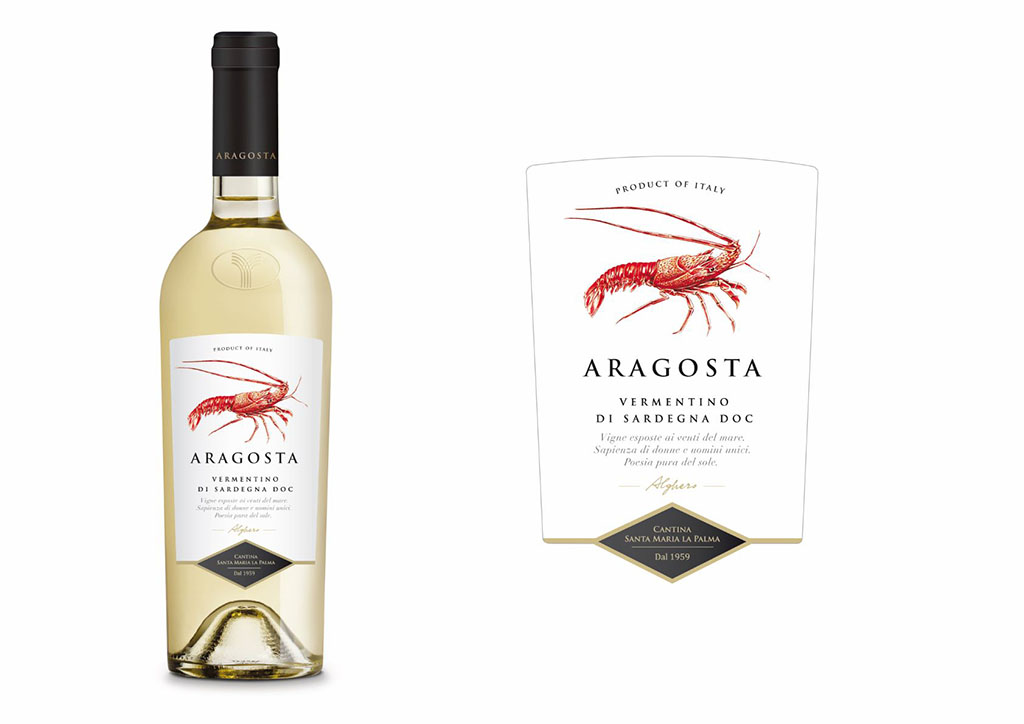 The prestigious magazine Wine Spectator, considered the "international wine bible", has selected Vermentino Aragosta among many wines, choosing it for its excellent quality-price ratio
Good news for one of the most popular products of Sardinia: the Sardinian Vermentino DOC "Aragosta" of the Santa Maria Winery La Palma has been selected by Wine Spectator as "Wine of the Week", Wine of the Week ".
The magazine has dedicated space and particular attention to this wine in the edition of the month of August, crowning it all with this exclusive selection, suggested to the thousands of readers.
This is an important recognition, which follows the excellent evaluation of 88/100 given to the Vermentino Aragosta by the experts and sommelier of Wine Spectator, who have emphasized the characteristics of the wine with these words: "Acid acidity and a structure of salinity this aromatic white, light in body, offering a nice mix of peach skin, Meyer lemon peel and pink grapefruit sorbet flavors".
The product of the vineyards of Alghero impressed the experts who wanted to reward it by selecting it as "Wine of the Week", convinced by its taste and by the excellent quality / price ratio.
An obvious choice, given the great amount of wines from all over the world that the editorial staff of Wine Spectator taste daily.
The inclusion as a "Wine of the Week" in such an authoritative magazine and the very positive judgment on the product represent a very important recognition for the Santa Maria La Palma Winery and for the oenological production of Sardinia and Italy. A further sign of the increase in the quality of the island's products and the great potential of a vine like the Vermentino di Sardegna.
Alghero's Aragosta is a historic wine that has accompanied many people and families for over 60 years. Over time it has been able to be known and appreciated by an increasingly large audience even beyond the regional and Italian borders. Today, the Aragosta line reaches around 2.5 million bottles, produced in Sardinia and distributed all over the world.
Over the years this wine has achieved important goals with great humility, based on quality, passion and courage and aiming at two ambitious goals: the first, being able to give to many people a product that is both quality and accessible; The second, take the city of Alghero, Sardinia and Italy with it, on a journey that tells a whole territory.
In fact, the new bottles of the Aragosta line bear the entire logo of the winery on the label, with the word Alghero in evidence, with the aim of making this name and this city known to more and more people.
The president and the entire staff of the Winery, with all members, employees and collaborators are proud of this result and thank all the people who daily reward the company by choosing its products.