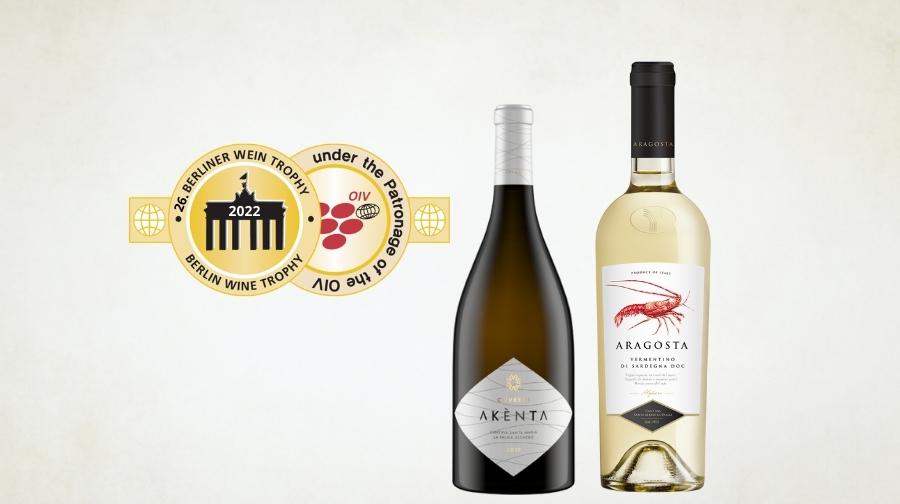 The Berliner Wein Trophy competition awarded two wines from Cantina Santa Maria La Palma with two gold medals.
The wines that have received the prestigious award are:
Akènta Cuvée 2021 and Aragosta Vermentino di Sardegna DOC 2021
The 2021 vintage of Akènta Cuvée is confirmed as exceptional, such as to achieve the third gold medal in a few months in three different competitions, for a label that is experiencing ever greater popularity.
The Aragosta Vermentino once again highlights its very high quality and reconfirms the very high quality / price value, a fact that makes this bottle one of the best-selling Vermentino DOC labels in Italy (to be exact, the best-selling).
Two symbols of Alghero that tell about our city and the Sardinia of wine in the world.
We dedicate these awards to all our members, employees, Alghero and our entire island.