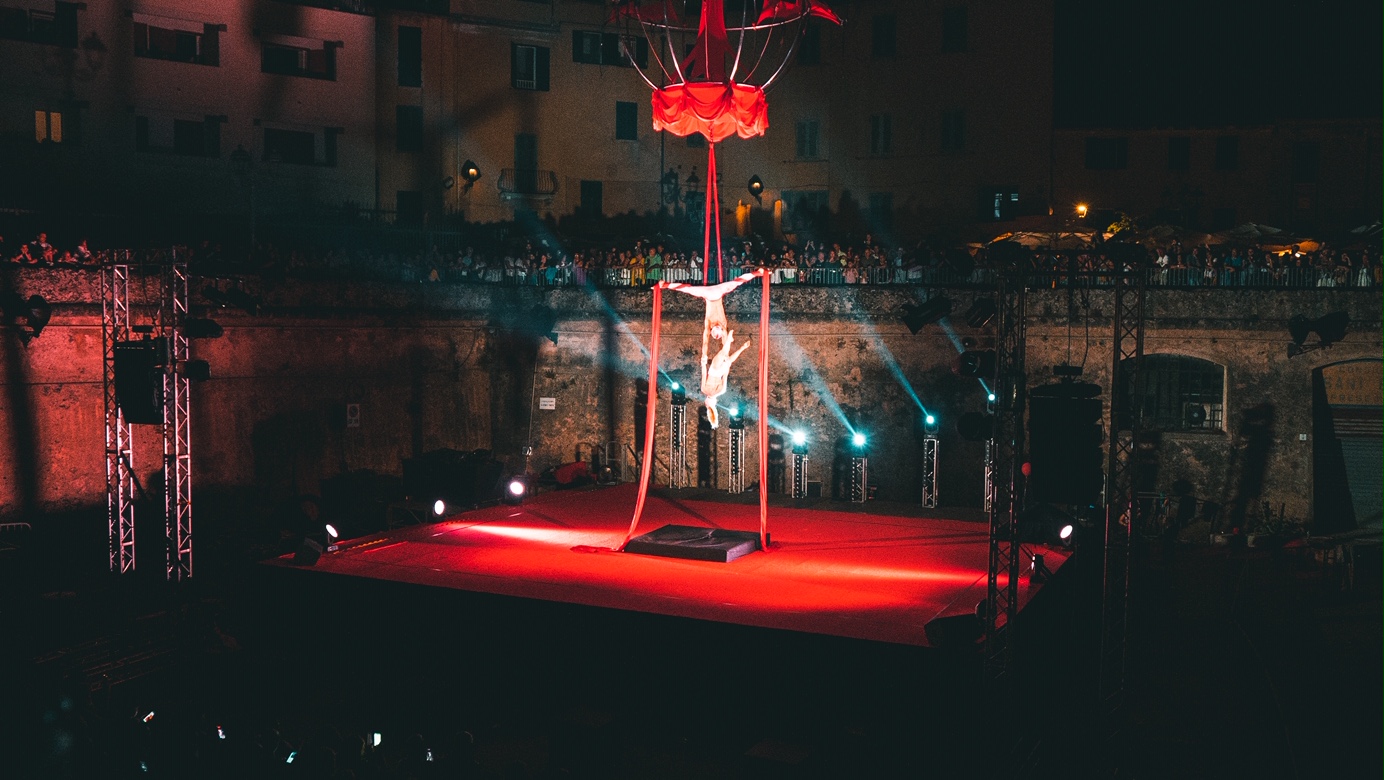 Akènta Magic Night: thousands of people at Alghero for the great event.
On the night of Saturday, July 20, the Alghero Port Custom Dock was organized for the Akènta Magic Night show, the great show organized by the Santa Maria La Palma Winery, a gift for the whole city and the people who live here.
From 22.00 Alghero was the stage of a great show that combined dance, acrobatics, video shows, video mapping, fireworks and the great dj set of the One Two One Two program, by Radio Deejay.
The port of the city was packed with the public of special occasions: thousands of people and families of residents and tourists attended the show from the Busquets promenade and the bastions of the historic center that overlook the harbor for a night that was able to give so many emotions.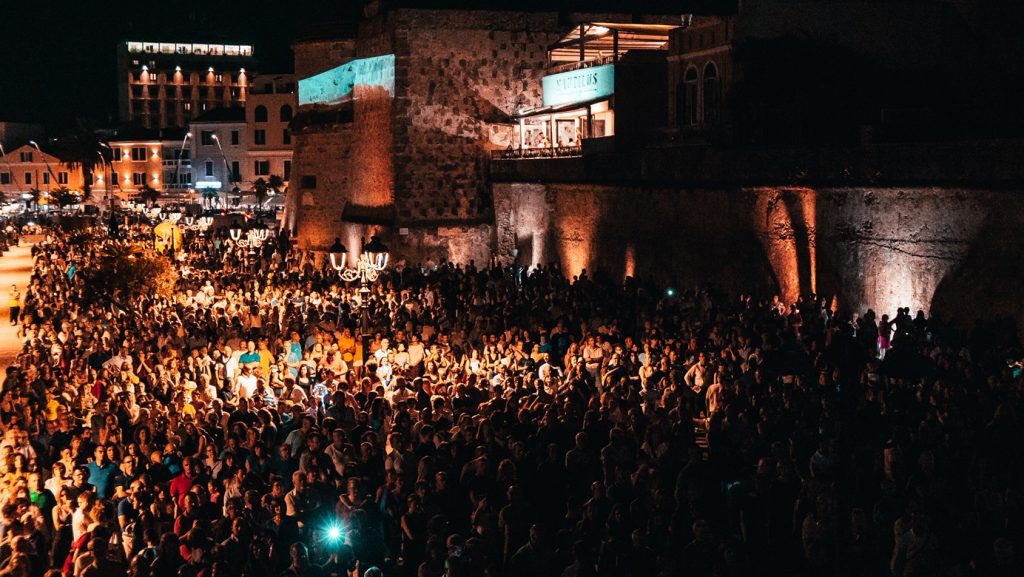 The evening began with the video of the Cantina Santa Maria La Palma dedicated to Alghero, introduced and described by the voice of Chiara Murru: a thought of love for the territory that saw the birth and development of this company.
The show continued with the great videomapping show created by the Punkomat Project and with the performance of Sonics, internationally renowned acrobats, protagonists of the opening of the European Football Championships and the Winter Olympics.
The evening continued with another video mapping and fireworks, which illuminated Alghero at the stroke of midnight. Soon after, a big party with the dj set of One Two One Two, with Michele Wad Caporosso and Dj Val S directly from Radio Deejay. The two artists made thousands of people dance for almost two hours, tirelessly entertaining the whole audience.
The initiative has aroused a big enthusiasm. The Akènta Magic Night, inside the Akènta Day, is an event conceived and organized by the Cantina Santa Maria la Palma for a great gift to the city of Alghero and for an entire island: a gesture of love of a company towards the territory that hosted it and made it grow.
Thanks to this event and to the collaboration with Radio Deejay, Alghero has been included in the calendar of official Radio events, being constantly mentioned in recent weeks, with great visibility at national level.
The event, organized by the internal art direction of the Santa Maria La Palma Winery team, was sponsored by the Municipality of Alghero and the Alghero Foundation.