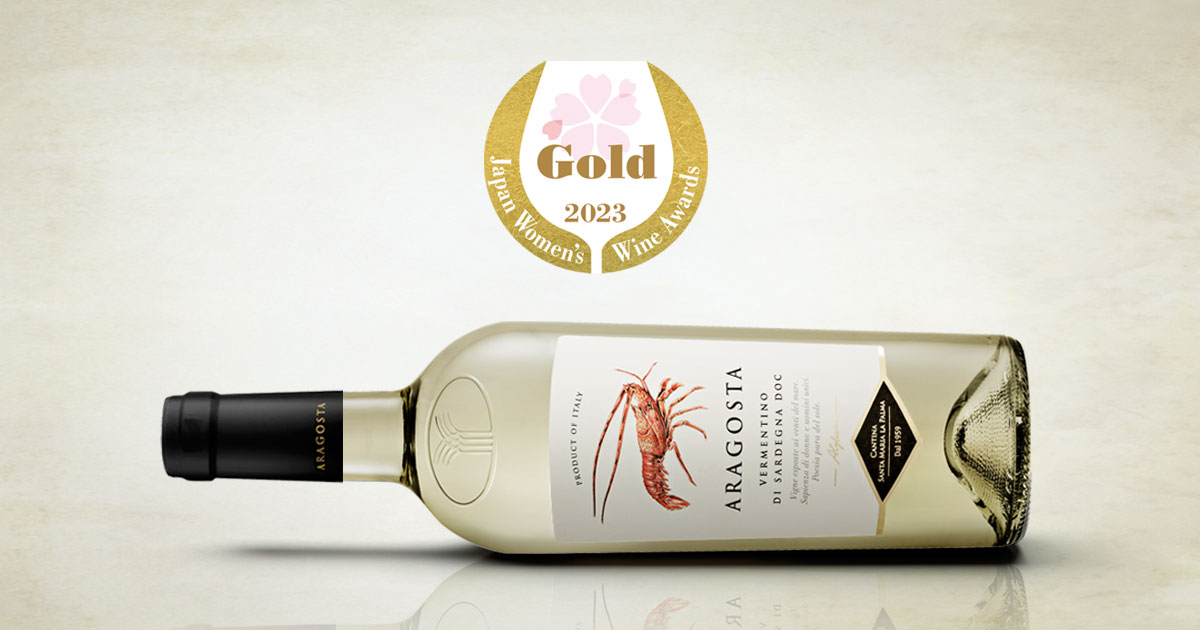 Three prestigious awards for Aragosta Vermentino. Aragosta Rosé and Aragosta Brut in the Sakura Japan Women's Wine Awards competition, an important international competition
The wines of Alghero signed by Cantina Santa Maria La Palma continue to conquer an ever-increasing public, reaching as far as Japan. The Aragosta Vermentino, Aragosta Rosé and Aragosta Brut labels received three gold medals at the Sakura Japan Women's Wine Awards 2023, one of the most important international competitions in the sector.
The award is one of a kind as it is an event managed exclusively by an all-female jury including experts, senior sommeliers, wine advisors and journalists called upon to choose the best labels from thousands of participants.
The Aragosta line represents one of the flagship products of the Santa Maria La Palma winery: the first bottle of Aragosta was labeled in the 1960s and over time it has established itself as one of the most representative products of Alghero and Sardinia, a true local pride.
Vermentino Aragosta also came to international prominence in 2018, being indicated by Wine Spectator – one of the most authoritative American food and wine magazines – as one of the 100 best wines in the world in terms of value for money.
More than 60 years after its inception, the lobster's journey continues, constantly generating a new following.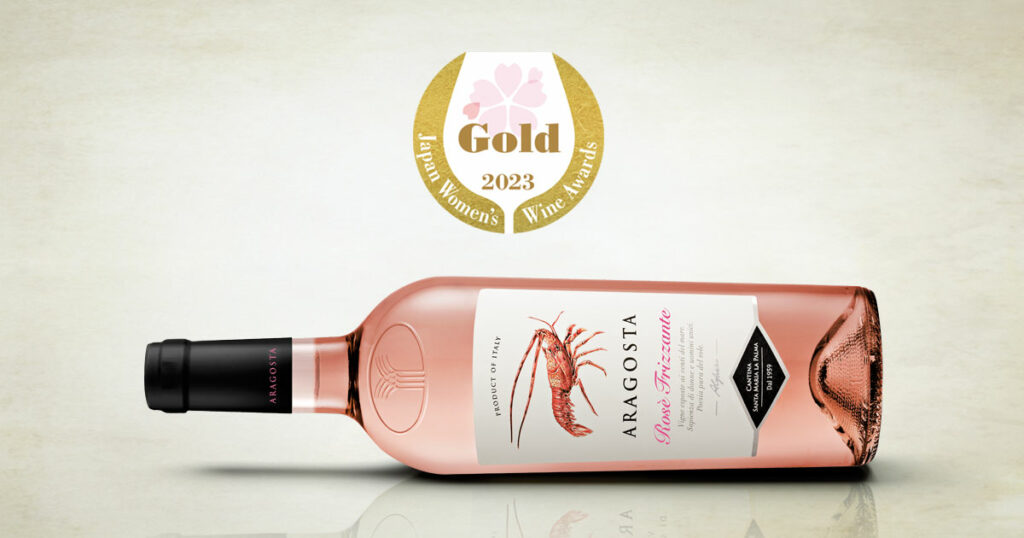 The president, the staff, the management and all the employees of the Santa Maria La Palma winery are extremely satisfied with the results achieved, the result of innovation and the daily work of the over 300 members who cultivate about 800 hectares of vineyards in Sardinia.
«We want to thank all our members for their great work and all the people who choose the wines of the Aragosta line every day to accompany their meals and moments of conviviality – they underline from the company – We believe that these labels are a value for the whole territory of Alghero and Sardinia, of which they represent a strong expression. We want to highlight how these wines are products that are born totally locally and strongly support the local economy: buying them means supporting hundreds of Sardinian families who work on the island, as what is generated by the Santa Maria La Palma winery – in as a local cooperative company – is immediately invested in the territory itself, generating a direct induced for the Sardinians who live and work here.
We also want to invite all interested people to come and visit our company, the "Casa del vino Aragosta", in the village of Santa Maria La Palma, and our stores, such as La Cantina, a wine shop in the heart of Alghero: our doors are open for beautiful experiences dedicated to wine lovers and more».
Now the company is working to consolidate its growth and achieve new national and international goals.