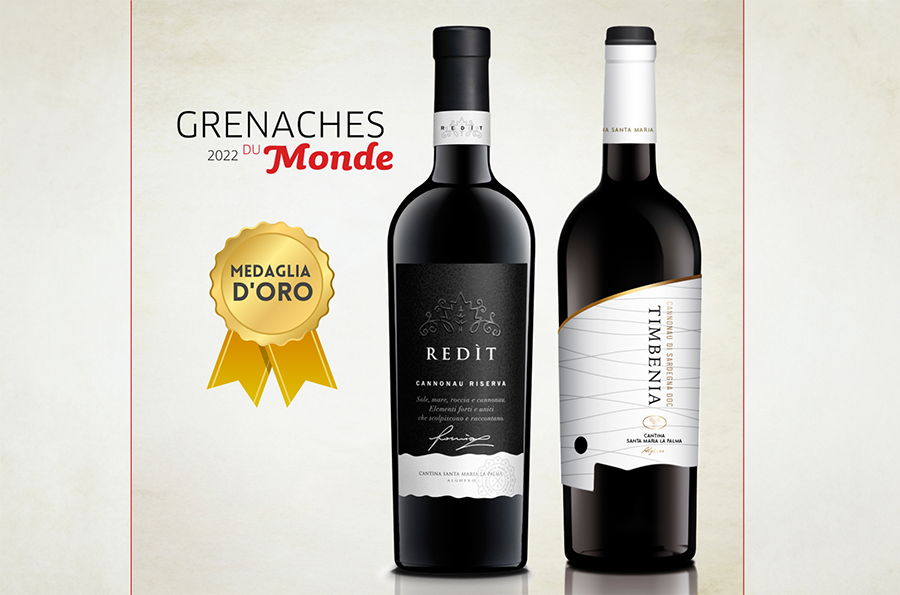 Two new gold medals for two wines from Cantina Santa Maria La Palma! The Grenaches du Monde competition has awarded two prestigious wines to two labels from the Alghero winery:
Redìt, Cannonau Riserva 2017, gold medal
After the Gold in the Mundus Vini competition this is a further affirmation for a wine of great prestige: Redit takes the taste of Cannonau to a higher level, conquering more and more people.
An extraordinary expression of the most representative grape of Sardinia.
Timbenia, Cannonau di Sardegna DOC 2020, gold medal
Timbenia is a new wine from Cantina Santa Maria La Palma: on its first participation in an important international competition such as Grenaches du Monde it received a splendid gold medal.
We do not know if this wine was born with a shirt: surely, it was born with a medal.