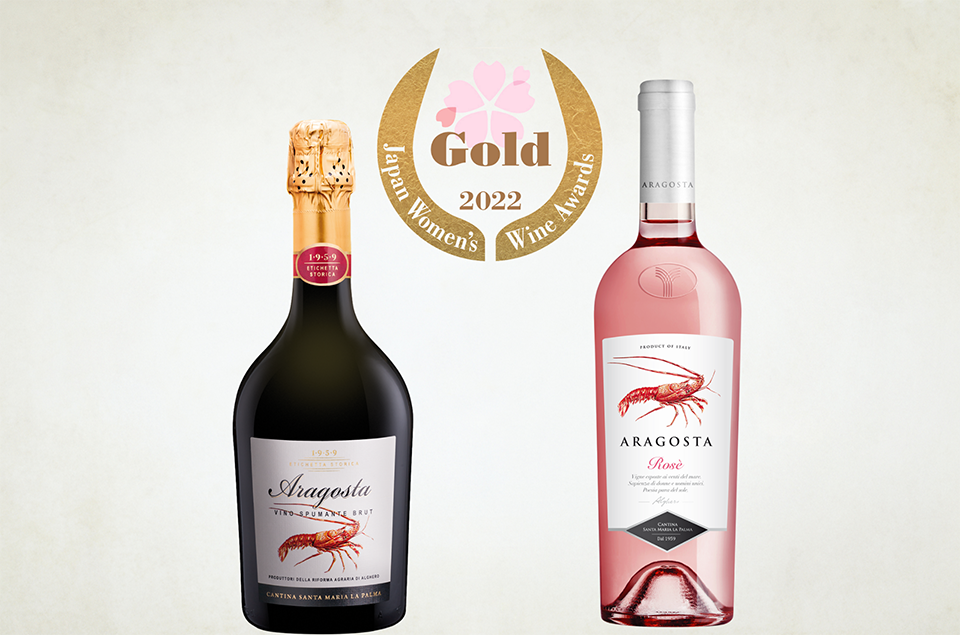 Great news from the land of the rising sun! Double gold medal for Aragosta Brut and Aragosta Rosé at the Sakura Japan Women's Wine Awards 2022 competition.
An all-female award, assigned by a jury of 430 sommeliers and wine experts who tasted over 4,600 wines from all over the world.
A prestigious award for:
Two important wines from the Aragosta Line, our best-selling line, a true symbol of Sardinian food and wine.
We are happy to see two wines so representative of Sardinia receiving prestigious awards in a country of great importance like Japan.
Thanks, Japan! Or rather, ARIGATO.