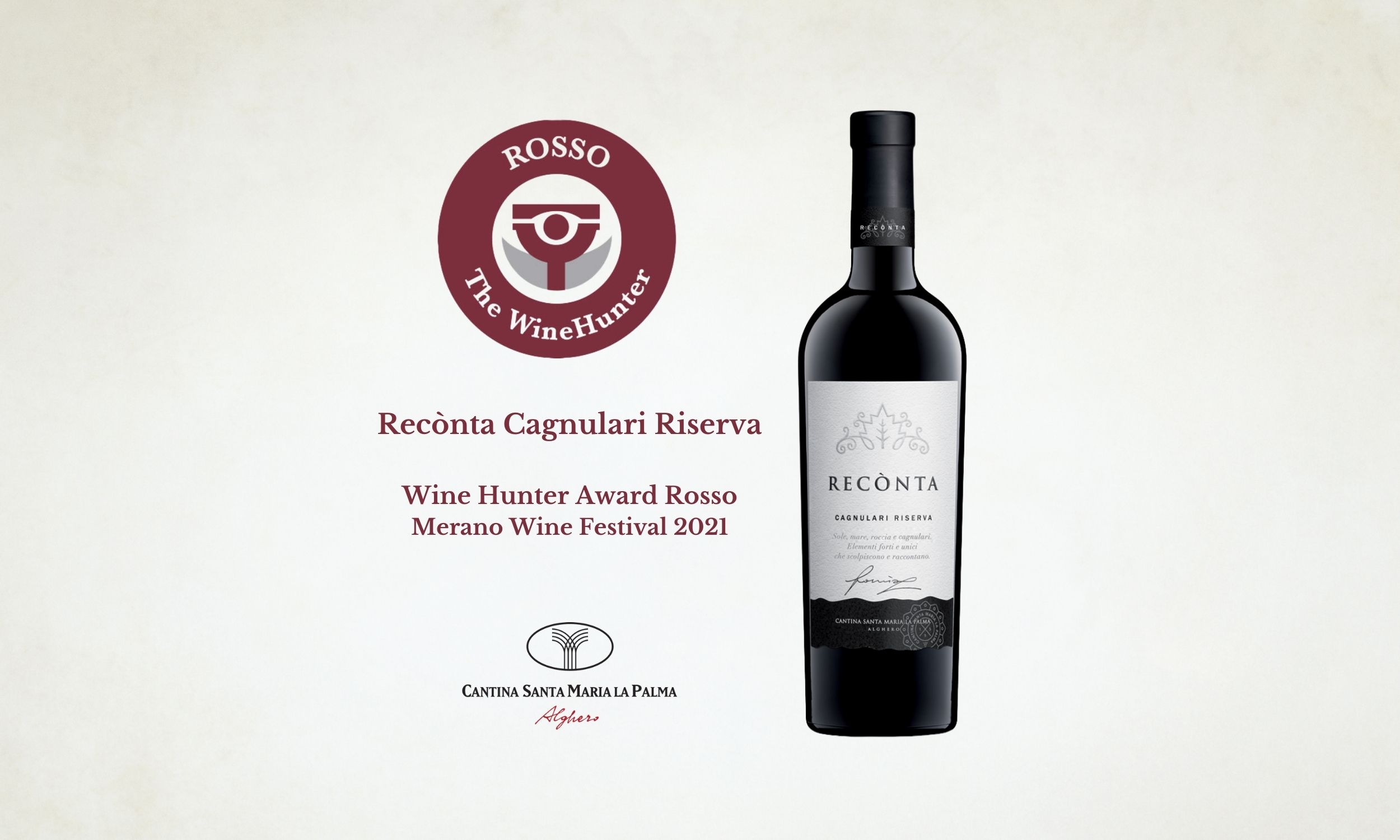 Good news: our 𝗥𝗲𝗰𝗼̀𝗻𝘁𝗮 𝗖𝗮𝗴𝗻𝘂𝗹𝗮𝗿𝗶 𝗥𝗶𝘀𝗲𝗿𝘃𝗮 has received a new award, winning the 𝗣𝗿𝗲𝗺𝗶𝗼 𝗪𝗶𝗻𝗲 𝗛𝘂𝗻𝘁𝗲𝗿 𝗥𝗼𝘀𝘀𝗼 in the 𝗠𝗲𝗿𝗮𝗻𝗼 𝗪𝗶𝗻𝗲 𝗙𝗲𝘀𝘁𝗶𝘃𝗮𝗹 𝟮𝟬𝟮𝟭!
Recònta is one of the three Rs of our line Prestige, our high-level wine line that is winning over more and more people and juries of competitions all over the world.
Recònta is produced from grapes of Cagnulari, the native red grape of Alghero. Each bottle comes from a careful selection of bunches and contains the maximum expression of these grapes, aged in French oak barriques.
A full-bodied, balanced, spicy wine, with a full taste with silky and long tannins.
A wine for connoisseurs and for those who want to discover new excellence
You can discover our Recònta Cagnulari Riserva at this link and find it available on our ecommerce here.