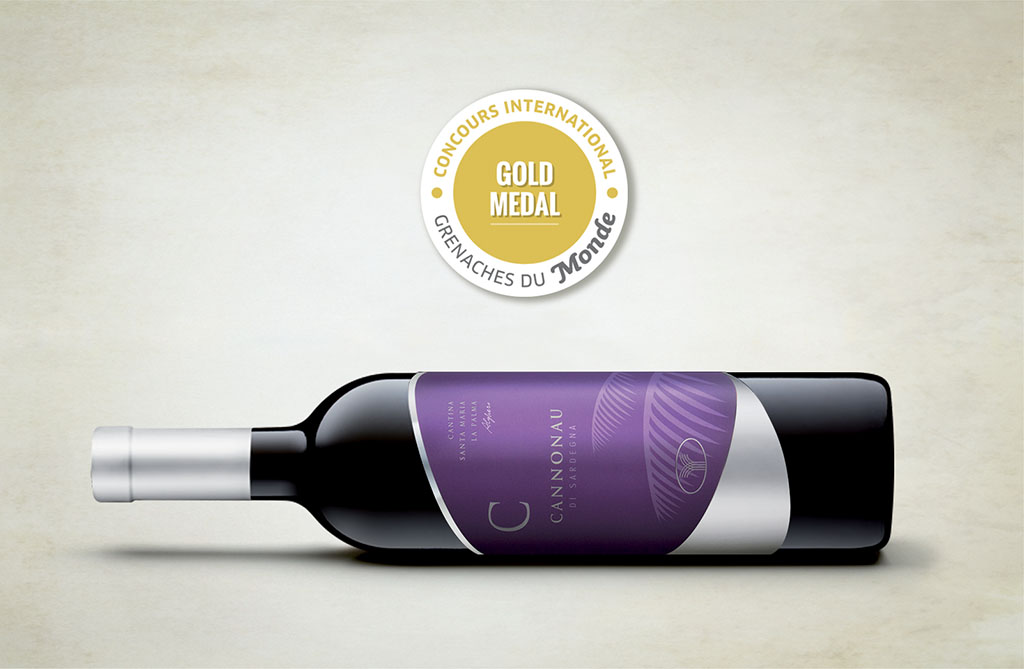 The Cannonau di Sardegna DOC 2018 Selection from Cantina Santa Maria La Palma received a gold medal in the important Grenaches Du Monde wine competition, held in September in France, in the Languedoc region.
Grenaches du Monde is a prestigious world event dedicated to wines from the Grenache grape, the family to which Cannonau belongs. Every year wines from Italy to the rest of the world participate in this competition.
The Cantina Santa Maria La Palma received the most coveted award: the Gold Medal, awarded to the Cannonau di Sardegna DOC Selezione, made from a selection of grapes grown in the lands of Alghero, on calcareous soils rich in sand and ferrous clays, which ensure the best ripening.
The bunches are harvested by hand, to ensure a careful search for the best grapes.
The wine, after a skilful vinification, completes its maturation in Allier barriques. The final refinement in the bottle subsequently enhances its valuable characteristics.
The wine stood out for its perfume, ruby ​​color, velvety, soft flavor, with evident notes of fine wood.
Cantina Santa Maria La Palma expresses great satisfaction for this coveted award, the result of the careful work of its 300 members, followed by the company and its staff of technicians and experts.
An award that the winery wants to dedicate to Alghero, Sardinia, in such a particular moment.