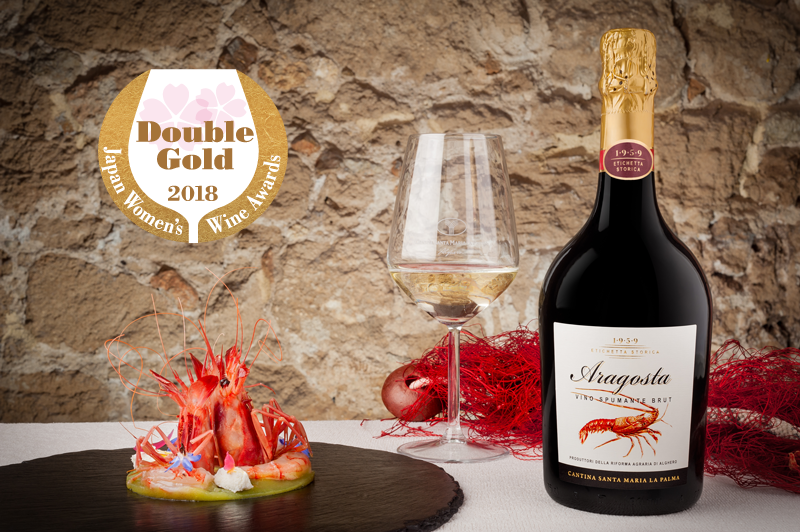 The Aragosta Wine line, one of the most representative products of Alghero and Sardinia, has conquered the jury of the Sakura Japan Women's Wine Awards.
The Aragosta Wine of Alghero speaks Japanese. The popular wine produced by the Santa Maria La Palma winery has won three important awards at the Sakura Japan Women's Wine Awards 2018, one of the most important international competitions in the sector.
The award is very special in its kind because one of the few events managed exclusively by a totally female jury, including experts, senior sommeliers, wine advisors and journalists.
Lobster Vermentino and Sparkling Lobster received a Silver medal.
The Aragosta Brut, product born and launched in 2017, has achieved a great exploit by winning the Double Gold, the highest award given by the jury, awarded to a small percentage of over 4300 participating products, from all over the world.
Thanks to the assignment of this medal, the Lobster Brut will have the opportunity to compete for the Diamond Trophy award during the Foodex, in March.
An important recognition for a product that is experiencing great appreciation and enhances the excellence of the territory of Alghero and Sardinia in the world.
The president, the staff, the management and all the employees of the Santa Maria La Palma winery are extremely satisfied with the results achieved, the result of the innovation and daily work of the more than 300 members who cultivate more than 700 hectares of vineyards in the northwest of Sardinia.