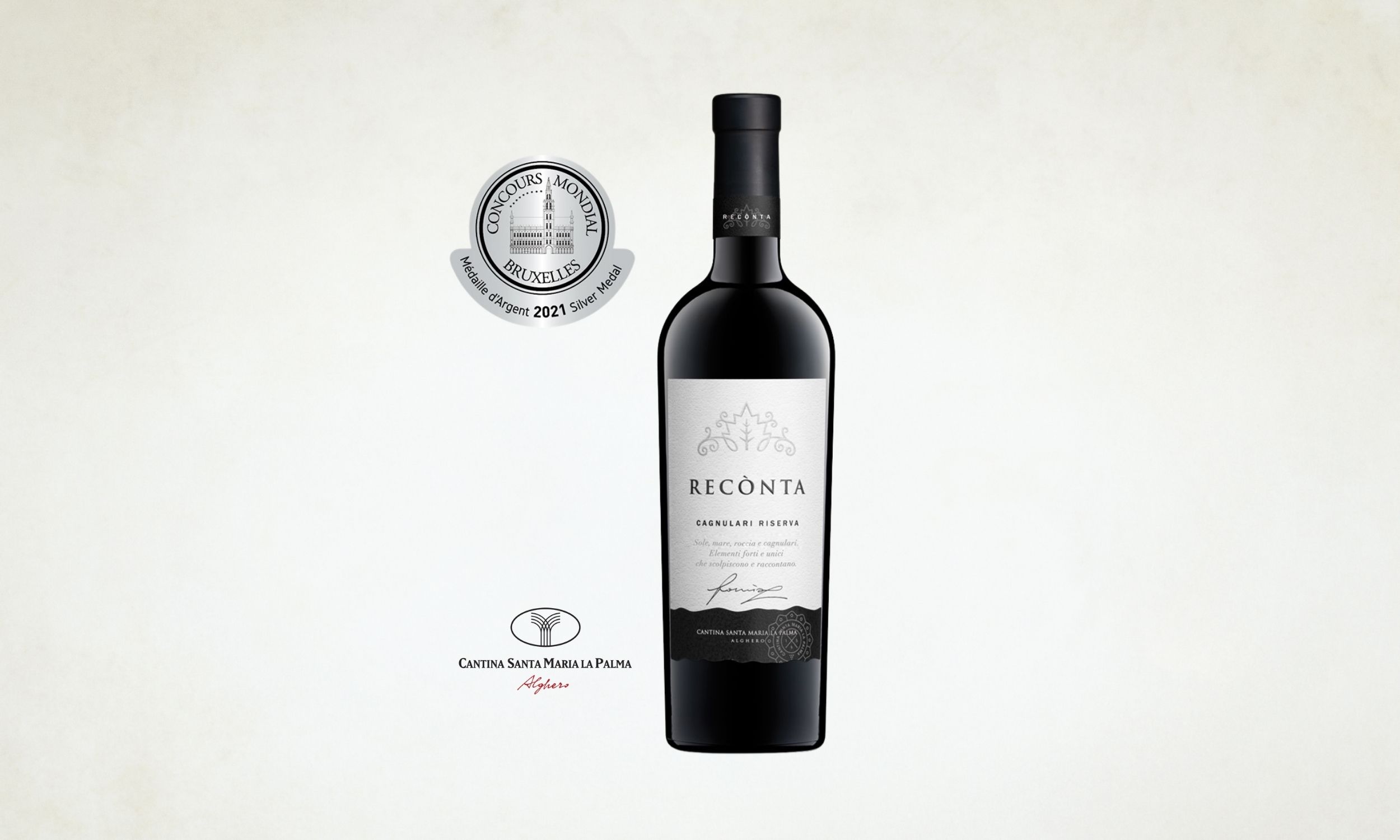 𝗥𝗲𝗰𝗼̀𝗻𝘁𝗮 𝗖𝗮𝗴𝗻𝘂𝗹𝗮𝗿𝗶 𝗥𝗶𝘀𝗲𝗿𝘃𝗮 wins a prestigious Silver Medal at the Concours Mondial de Bruxelles. An important award for one of our labels 𝗣𝗿𝗲𝘀𝘁𝗶𝗴𝗲, a superb 𝗖𝗮𝗴𝗻𝘂𝗹𝗮𝗿𝗶 𝗥𝗶𝘀𝗲𝗿𝘃𝗮. Recònta represents the excellence of 𝗖𝗮𝗴𝗻𝘂𝗹𝗮𝗿𝗶. Each bottle comes from a careful selection of Cagnulari, aged in oak barriques.
A full-bodied, balanced, spicy wine, with a full taste with silky and long tannins: perfect for connoisseurs and for those who want to discover new excellences.
The jury of the Brussels International Competition deeply appreciated the flavor and aromas of this bottle, assigning it an excellent recognition of which we are very proud.
After the Gold Medal for AkèntaCuvée 71, another important award for one of our wines.
Thanks to the jury, our members, the Cantina team and all the people who choose the wines of the Cantina Santa Maria la Palma every day to accompany their moments of happiness