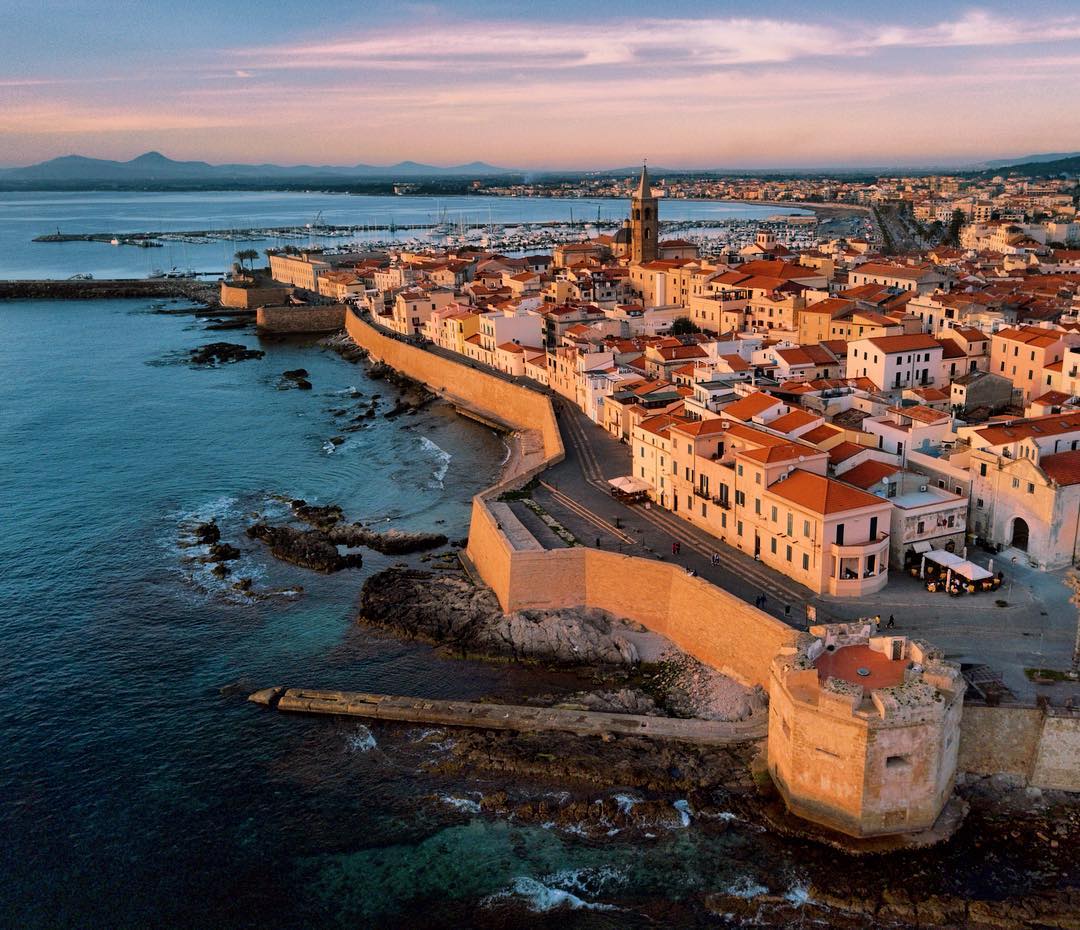 Friday, September 21, Alghero will host the National Assembly of Igers Italy, the largest community of Instagramers present in Italy and officially recognized by Instagram.
The Catalan city will be visited by a team of photographers, bloggers and communicators who will tell the beauties of the territory on their social accounts, especially of course on Instagram.
The social media owned by Facebook is experiencing constant growth, becoming an excellent tool for communication and marketing of the territory. The visit to Sardinia and Alghero (at this link you can read the complete itinerary) of the major influencers of the various Italian regional communities represents an excellent opportunity to make known and promote the beauties of an entire island.
The Santa Maria La Palma Winery will be a partner of the visit to Alghero, organizing in collaboration with Villa Mosca a special aperitif on the splendid terrace of the Villa, from which to see a spectacular sunset. For the occasion, the Igers will be able to deepen their knowledge of the Cellar and its products, with a toast based on Akènta, Vermentino di Sardegna DOC.
The aperitif will be an excellent opportunity to describe to the Igers the Underwater Cellar of Sardinia, one of the excellences of Alghero, where the Akènta Sub is refined: some bottles will be exhibited for the occasion. Next to the Akènta, participants can also taste a glass of Aragosta Brut Rosè.
The evening will continue with a special dinner at the Angedras restaurant, also accompanied by Santa Maria La Palma wines: Aragosta Brut and Vermentino Blu.
The appointment is for Friday 21st from 19.00 at Villa Mosca.
The official hashtag is: #AssemblyIgersItalia2018